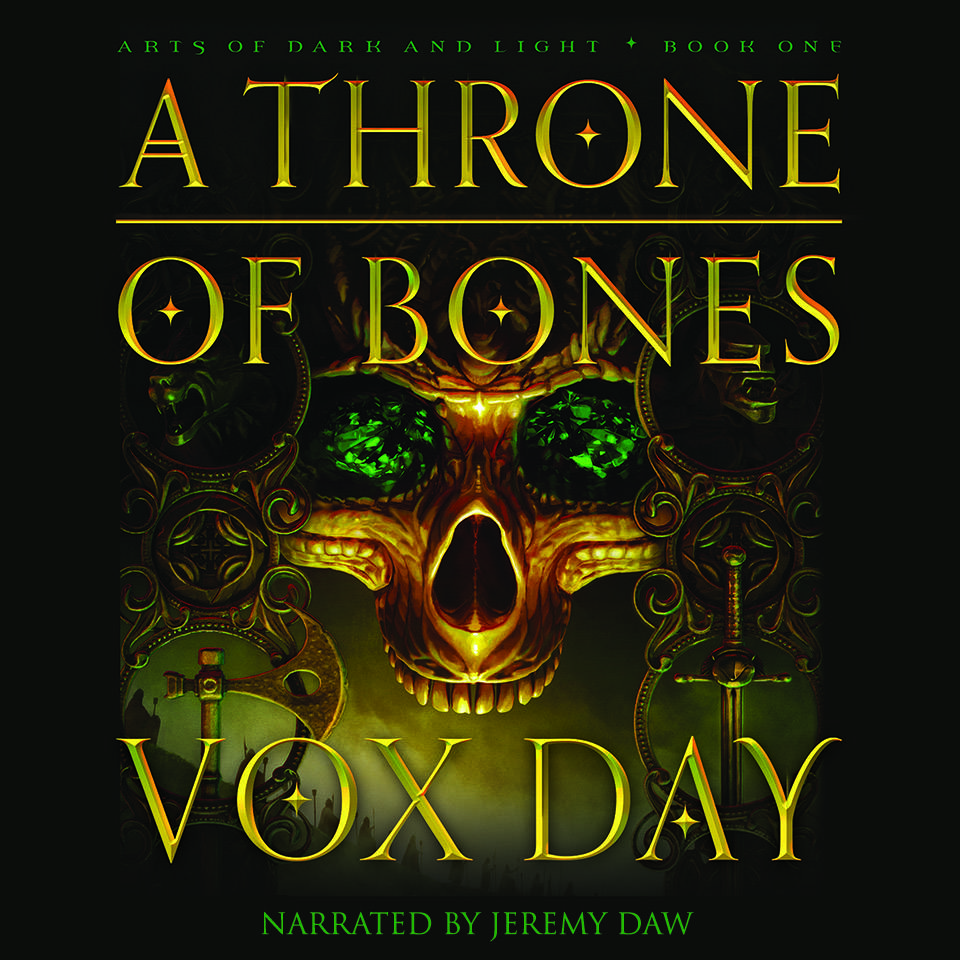 It would be hard to describe how pleased I am to be able to announce a project that has been more than five years in the making. And so I am delighted to be able to declare that the first book in my Arts of Dark and Light epic fantasy series, A THRONE OF BONES, is now available in audiobook+ from Castalia House.
Manfully narrated by the indefatigable Jeremy Daw, A THRONE OF BONES is more than 30 hours of high-quality DRM-free MP4 format and retails for $29.99. The audiobook+ also includes the 934-page ebook in EPUB and Kindle formats.
We waited literally years to find the right narrator for Selenoth, which was considerably more important than is the case with most audiobooks due to the sheer volume of content involved. In my opinion, Jeremy's elegant English accent is ideal for both high fantasy and epic fantasy, and I prefer his voice to those belonging to both of the narrators who have voiced George Martin's bestselling A Song of Ice and Fire series.
And yes, Jeremy will be narrating A SEA OF SKULLS once he is finished narrating SUMMA ELVETICA and the stories that did not make it into THE LAST WITCHKING & OTHER STORIES. This is the third Selenoth audiobook, and means that there is now 40 hours and 20 minutes of Selenoth-related audio content.