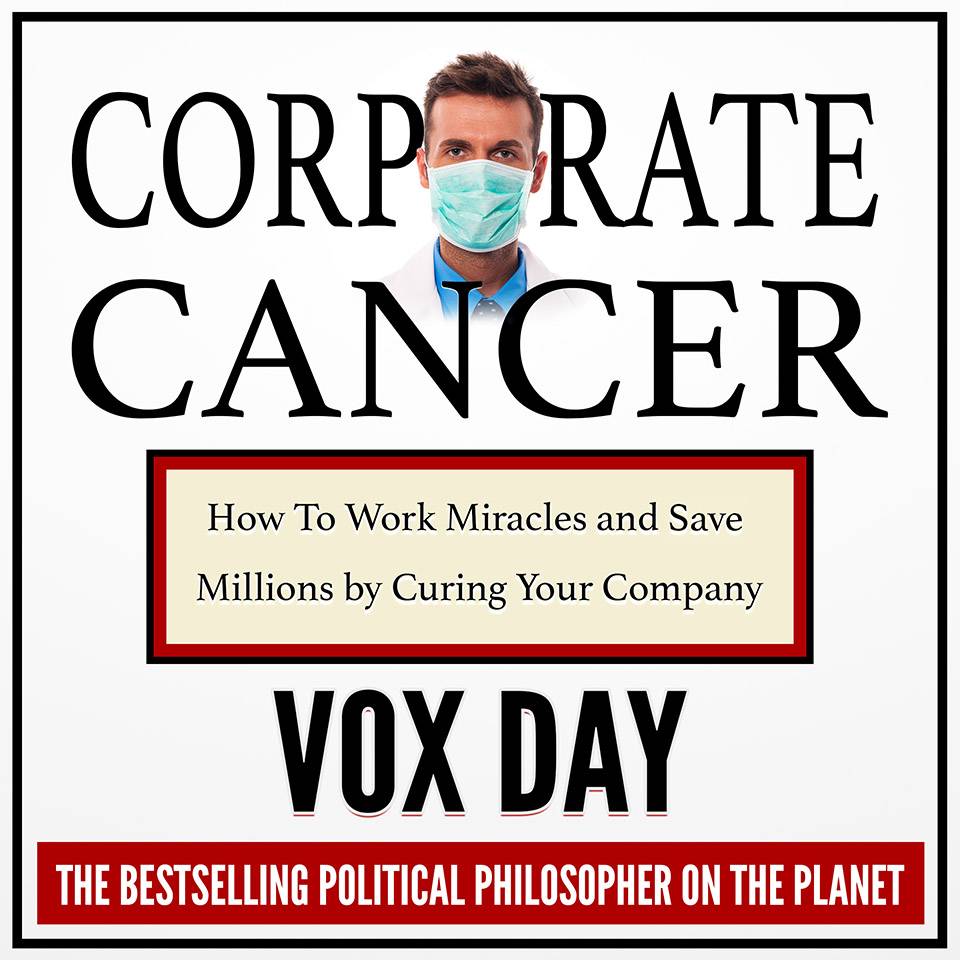 The audiobook+ for Corporate Cancer is now available at Arkhaven Comics for $14.99. Narrated by Bob Allen, the audiobook+ includes the ebook in both Epub and Kindle formats and is 4 hours and 51 minutes long.
Supporters of the Replatforming should check their emails, as you will receive a coupon for a free download that is valid until December 2nd. Be sure to download your ebooks and audiobooks before then!
The paperback will be shipping to Heroes of the Resistance next week. The audiobook will also be available on Audible in the next two weeks or so.
UPDATE: If you were having initial trouble with the Patreon code, try again. It should work now.
UPDATE: David Stewart reviews Corporate Cancer on his YouTube channel: